Jeff Doyle
Jeff Doyle started telling stories to kids around the campfire with his favorite tale, The Blue Ape. The kids kept asking performing not just scary tales but wild, funny, and heartwarming stories as well. His ability to draw listeners into his world makes his performances both compelling and memorable.
He is a father, a dreamer, and an average guy who sometimes sees things through the eyes of a 13-year-old boy. Jeff takes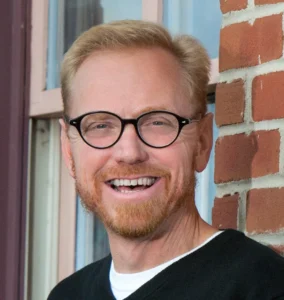 great joy in finding stories and humor in everyday life and crafts stories that evoke both audience laughter and tears. Jeff captivates listeners of all ages.
Jeff has performed throughout the country, has been a Moth story slam winner in Michigan and an Exchange Place teller at the National Storytelling Festival in 2019. He is a National Storytelling Network Oracle award winner, a member of the TBD Storytellers cohort and is the founder of the annual Scary Storytelling Festival in Howell, MI. http://www.myblueape.com
  Pippa White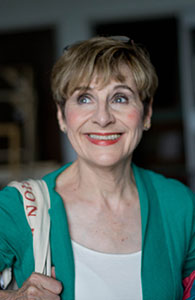 Pippa calls her One's Company Productions "part theatre, part storytelling, part history." Audiences call them unique, captivating, and touching. To date she has crisscrossed the country many times as a professional storyteller, touring to over 30 states, performing at universities and colleges, conferences, performing arts centers, museums, libraries, and festivals.
Pippa has performed three times at the United Solo Theatre Festival in New York City, where she garnered a review that called her work "…riveting, heartbreaking and suspenseful." An audience member recently captured the gist of Pippa's unique presentations when he said, "her performances are entertainment wrapped in history intertwined with "inspiration".
She has received several awards in recognition of her work, including two Individual Artist Fellowship awards from the Nebraska Arts Council. In March Pippa was the featured storyteller at the International Storytelling Center in Jonesboro, TN and the Teller-in-Residence there May 31- June 5. She also performed at the National Storytelling Festival in Jonesboro in 2019.  http://www.pippawhiteonecompany.com
                          Kay Elmsley Weeden
For more than twenty years Kay Elmsley Weeden has been sharing tales with children and adults in schools and libraries,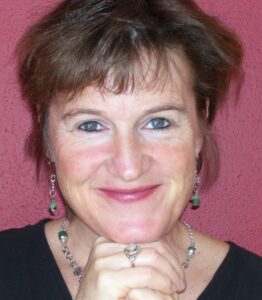 celebrations and festivals. Her lively manner engages her listeners and draws them in, making them feel a part of the story. She often blends Spanish and English into her stories. Whether she's telling traditional legends, personal tales, or original stories, her performances are fun, lively, and interactive!                                                                                                                               Kay currently lives in Stoughton, WI, but she is originally from England and has also lived in Canada, Puerto Rico, Spain, and Costa Rica. Formerly a public school teacher, she discovered storytelling as a fun and useful teaching tool. She has since been performing primarily around the Midwest. She says, "Stories are for everyone, young and old. We live our lives by communicating through stories with others. I tell stories to share humor, language, culture and life with others. It is a wonderful way to directly involve people in something you love to do."                                                                                                                                           Kay is the recipient of the WPA Excellence Award, as well as a Kohl Fellowship honoree. Kay has been a featured teller for the annual Wisconsin Storytellers' Gathering for many years, as well as several National Annual Tellebration Celebrations around the country. She is a member of Wisconsin Storytellers, Northlands Storytelling Network, Madison Storytelling Guild, and the National Storytelling Association.  http://www.kaytales.com
Mike Caucutt
Mike Caucutt writes and sings songs that are funny and sad. Although usually not in the same song. Maybe you will cry with laughter or chortle in a schadenfreude manner. Winner of the Great River Folk Fest Songwriting Contest, Mike has been playing music in the 7 Rivers Region so long, he remembers when it was referred to as the Coulee Region.  He can
name 6 of the 7 Rivers and was going to learn the 7th but heard that they were changing the name to the Driftless Region so he didn't. He does have a song about the Kickapoo River so that's one of the 6 he knows.   We are thrilled to have Mike on the Saturday afternoon Sara Slayton Stage.    
Hans Mayer
What would a La Crosse Storytelling Festival be without Hans Mayer. Not as fun, that is for sure. So, once again, we will feature the music of Hans Mayer on our Arla and John Clemons Children Stage.                                                                       Hans knew when he was five years old that he wanted to play the guitar. He started writing almost as soon as he could play cords and once his younger brother Kit had learned to play guitar, it was the start of a series of bands fronted by the brothers. Hans has toured the country with musical legends such as Bill Miller and John Smith, to name just two, but his involvement in children's/family music began with a request to write a theme for a public radio show for kids. The theme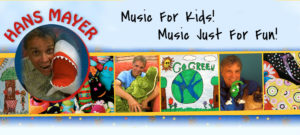 music proved so popular that he was asked to create more music for the show and for kids in general. Hans teamed up with storyteller and writer, Frank Gosar, and they co-wrote some of Hans' most popular songs including, 'My Brother Eats Bugs'. Hans has won several awards for his children's albums including the 2001, 2009, and 2010 Parents' Choice Recommended Award,  the Independent Music Award Popular Vote Winner for Children's Album of the Year, and the 2009 Creative Child Magazine Toy Awards Green CD of the Year by the Creative Child Magazine and as a 2009 Recommended Title by the Parent's Choice Foundation. Silly Biz: Hans Mayer Favorites has won a 2010 Parents' Choice Recommended Award.  Join Hans Mayer on our Arla and John Clemons Children's Stage and sing along with all your favorites including "God Bless My Underwear', 'Monsters', and 'Solar Energy'.  http://www.hansmayer.com
Bluff Country Tale Spinners
Check back soon for photos and bios of these great performers!
STORIES–It's what we do!